Statewide Spring Strategy Conference
Saturday, April 26, 10am – 5pm
Dinner and social 5-6pm
Teamsters Local 509 Union Hall
2604 Fish Hatchery Rd., West Columbia, SC
This statewide conference of the SC Progressive Network and its C-4, SC Progressive Voter Coalition, will be held at the spacious new Teamsters' Hall in West Columbia. Truthful Tuesdays are a project of the Network, and we will be discussing what happens next. We will finalize plans for the Network's ground game through the end of the legislative session, the primary elections and the November general elections. The agenda will include our nonpartisan voter education work on Medicaid expansion, as well as the plans for our engagement in Republican and Democratic races.
A full agenda is being developed, and will be posted at least a week before the conference. Please let us know your thoughts about items or issues you want to see included in the day's agenda. Send email to network@scpronet.com or attend an upcoming Network meeting near you.
Please confirm your attendance so we can have enough conference materials for everyone. Registration fee of $25 includes lunch and dinner. RSVP required for meals. Pay at the door. (Nobody will be turned away for lack of funds.)
All are welcome.
Help grow the grassroots!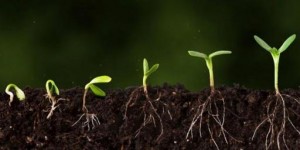 •  •  •
In surprise move, Senate kills "Nullify Obamacare" bill
What happened, and what does it mean for us? Read this.
Truthful Tuesday 3.18.14
Photos on Flickr.
Truthful Tuesday 3.11.14
See photos of the latest arrests here.
Truthful Tuesday 3.4.14
Eleven Truthful Tuesday protesters arrested at SC State House
On March 4, 11 people were arrested for blocking the road to the SC State House entrance on the morning the Senate was to begin debate on the "Nullify Obamacare" bill (recently amended to the "ACA Anti-Commandeering Act.) The citizen action was the latest in a sustained effort to educate the public about the Affordable Care Act, and to shame state lawmakers into expanding Medicaid. Failure to do so will cause many hundreds of deaths this year, one study suggesting as many as 1,400.

See photos of the arrests here.
Rev. Pat Jobe of Greenville explains why he got arrested. Blog post here.
Outside the Senate chambers March 4, SC Progressive Network Director Brett Bursey explains to a reporter with The State why Truthful Tuesday activists blocked the road to the SC State House entrance. Eleven were arrested. (At the time of the interview, the protesters were still being processed at police headquarters, and Bursey thought 10 had been arrested.)